The PRO version of Simproj allows unlimited numbers of projectors.
Use the link below to purchase a PRO license (99 US dollars).
Once you have purchased your PRO license, you will receive a confirmation email containing your license key.
To install the license on your computer, open Sketchup and go to
Plugins->SimProj->Activate Simproj PRO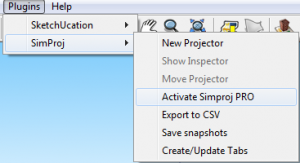 Then enter your email and key in the window that will open: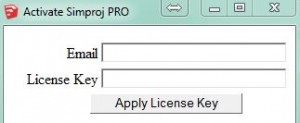 A confirmation message will be displayed and the PRO features will be enabled.
You can also repeat this process on other computers, as long as you are the person using it.
Thank you for purchasing the pro version !
Requests, support, and feedback can be directed to this address:
quentin.bleton@gmail.com