SimProj is a Sketchup plugin developed to help figure out the best video projector for your needs, be it a simple museal installation, or a big show involving several projectors.
Version 1.11 brings cool features ! More information and details on this page.
According to the scale and placements available for the projector, using the plugin will determine what specs you will need to get what you want, typically in terms of brightness, coverage and perceived resolution.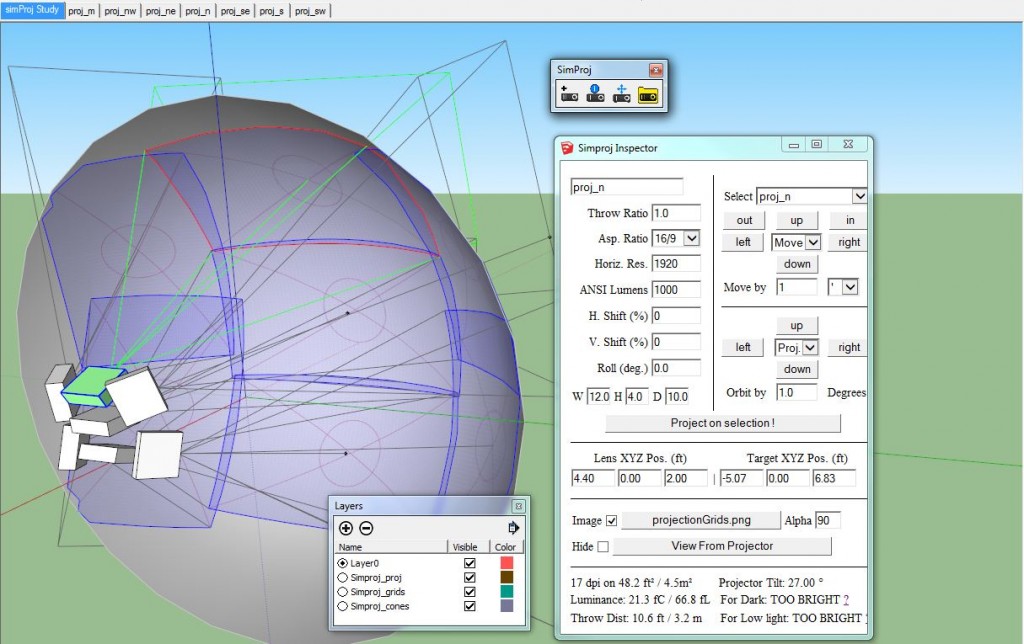 You can download a free version here, which is limited to simulating one projector, and is free for personal use:
SimProj 1.11 for Skecthup 2016 to 2022
SimProj 1.11 for Sketchup 2015 and earlier
If you want to use SimProj for commercial purposes, please consider buying the PRO version, which allows an unlimited number of projectors. You can buy it from the link below.
1.02 Release Notes
- Mirrors support ! Just right click on an object to make it a mirror, simple.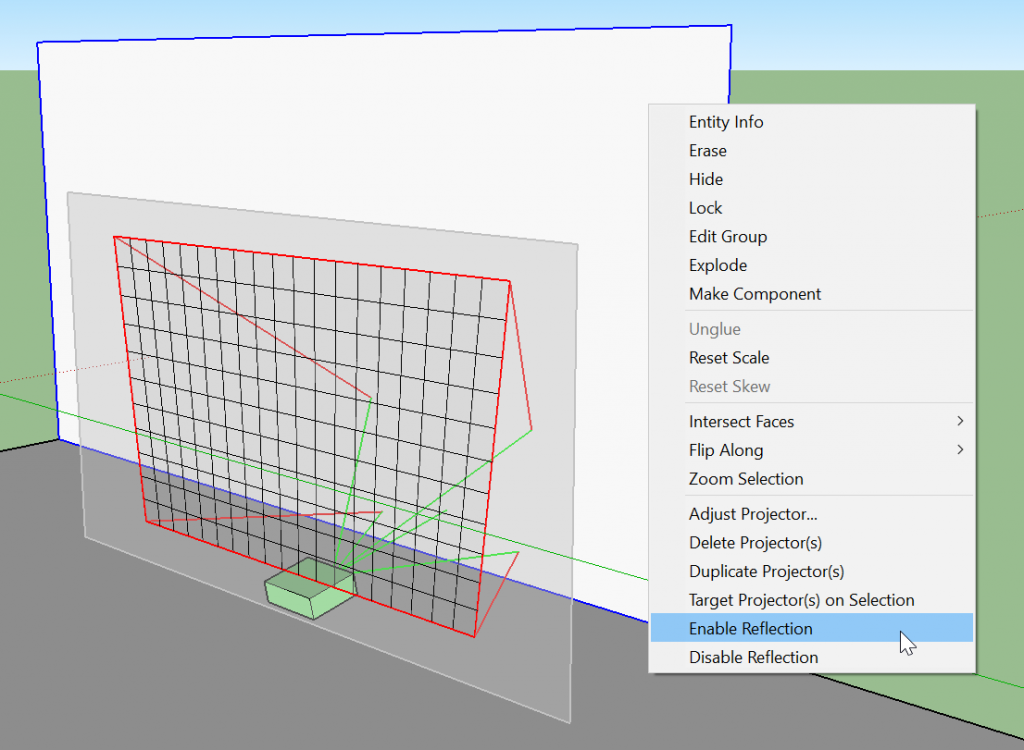 - Added more information in CSV export (luminance, projection area, dpi, tilt, projector and target positions)
- CSV export bugfixes
1.01 Release Notes
- Improvements on the MAC platform
- Inspector and group windows will now stay on top on MAC
- Added sample Image Patterns for projectors
- Minor bugfixes
0.99 Release Notes
- Inspector and group windows are now resizable to accomodate 4k displays
- Faster load time
- Added metric unit support
- Added support for aspect ratios for projectors
- Projectors can now be duplicated left-right by %  to have fast projection grid
- Minor bugfixes
Links to older versions
simProj 1.1
simProj 1.02
simProj 1.01
simProj 0.99
simProj 0.98